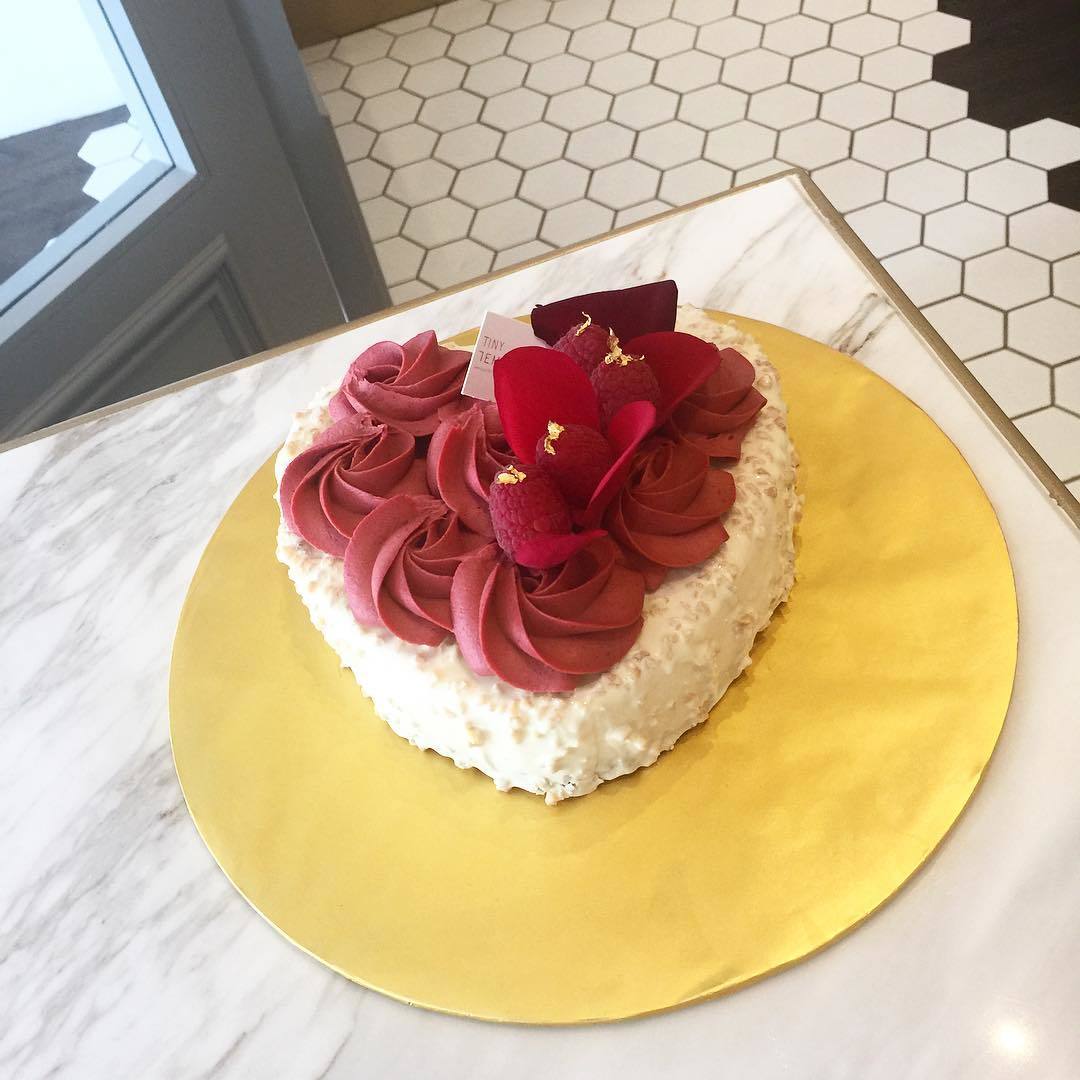 Raspberry mousseline, vanilla mousseline, basil, sponge, chocolate coat, almond nibs.
M and L size are available for pre-order only. Please place your order at least a week in advance to avoid disappointments.
Every purchase of this cake in the month of May 2017 comes with a box of 4 pieces assorted classic macarons worth RM26.